We spend a fortune on skin care supplies. It seems every time we go to the store there is a new better than before product that promises to resolve all our beauty woes. Without knowing of any other resolution to our needs we buy the high priced and more than likely overrated skin care products. Not only are these products costing us money but also should be considered for potentially costing us our health. Many of the skin care products on the market today are filled with chemicals that can cause us more harm than good. If you cannot pronounce the ingredient, question, and research what it is you are putting on your body. Remember skin is the largest organ of the body. It absorbs everything that is put on it, so consider that when you slather on your next store bought skin care product.
You may not know this but there is a cost-effective and chemical free solution to buying skin care products, you can make them! There are many simple household ingredients that can be used to solve many of our skin issues. Chances are after you read this, you can go into your pantry and have the ingredients for at least one of these simple beauty recipes. Let's look at some of these easy beauty recipes that work.
What is your problem area? Is it acne or perhaps dry skin? Those unavoidable and obvious blemishes. It doesn't matter your age acne and skin issues can happen. It seems that it is more of an adolescent and teen issue but let me reassure you it is not. I am 31 years of age and have had more acne issues in the last year than I ever had as a teen. And not to say that teen acne is more acceptable, but adult acne seems like mother nature's way of laughing at me. So enough with the red little pimples of doom that destroy photos and self-esteem or the oily skin that seems to keep a constant shine on us. We are going to zap these babies with some at home remedies.
The first ingredient that helps to stop those unsightly facial blemishes is none other than Honey. Honey is such a versatile ingredient. It helps to promote immunity and can be used to decrease environmental allergies. We see honey advertised all over hair and skin product lines, think milk and honey. Every Target and Walmart beauty aisle screams honey products. So, skip the middle man and all the chemicals and pull that bottle of honey out of the pantry. That sweet little honey bear is about to change the way you look at your food and your skin care. Here is a honey bear approved skin care remedy that you can make in a flash. Moisture Rich Honey Mask: Not much to this recipe: simply put its just raw honey, honey.  Take one or two tea spoons of raw honey and rub onto your face. Leave the honey mask on your face for at least 20 minutes, then rinse with cool water.
Which came first, the face mask or the egg? Egg whites can be a great home remedy for facial blemishes. Egg whites are packed with protein and nutrients that assist in replenishing skin cells. What I love about egg whites are that they are always in my house. The recipe for an egg white mask is very simple too! All you need is to whip up two to three egg whites in a bowl and then apply to your face. Let the egg white mask dry and apply as many layers as you like. Once all layers are dry, rinse off the mask with luke warm water. Simple, almost always available in your house, and a great way to rejuvenate your skin.
Keeping with the breakfast theme why not add some oatmeal to your facial regimens. Oatmeal is another great skin care product. Oatmeal is an all-natural anti-inflammatory that helps to reduce swelling and redness in skin. Many people use oatmeal to relieve inflammation and pain from eczema and it can also do the same for facial blemishes. An oatmeal mask is very simple to make. You need only cook up a small batch of steel cut oatmeal. Once it is cooked, let it cool completely, so not to burn your skin. Then apply the oatmeal to your face, creating a mask. Let the oatmeal dry completely and then rinse off with cool water.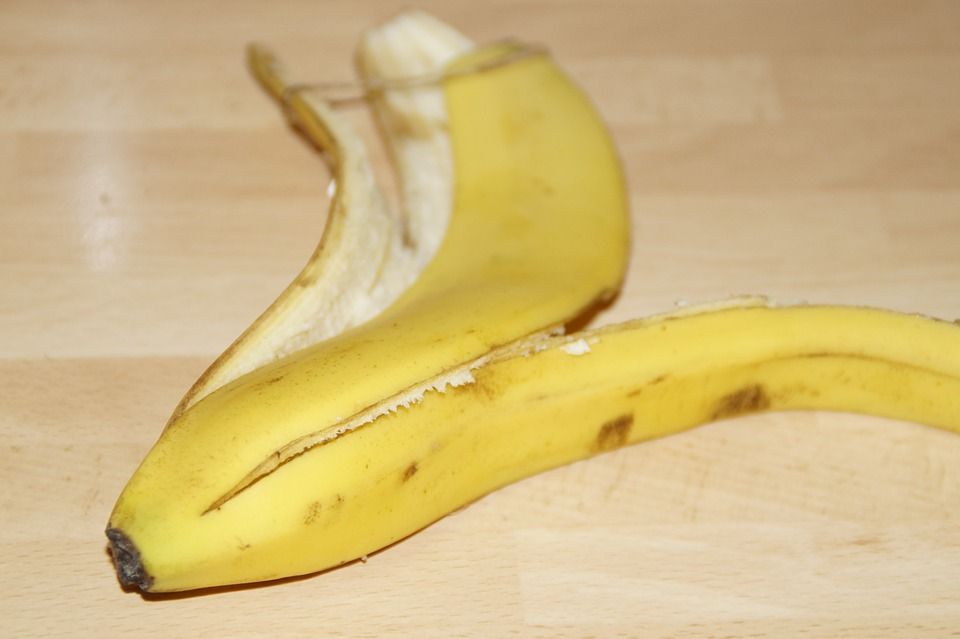 If you are a parent, there is a 99% chance you have this next natural skin product. Bananas. You won't use the banana itself but the banana peel. Banana peels contain antioxidants that help reduce redness and swelling. Like all the other ingredients so far, this is a single ingredient recipe. You won't be making a mask but rather rubbing the inner part of the banana peel on your face. Let this sit on your face for at least 20 to 30 minutes and then rinse with cool water.
When life gives you facial blemishes you make lemonade. Lemons are an all-natural astringent. If you have a pimple that needs some extra TLC, take some fresh lemon juice and dab it onto the problem area. Since lemons have astringent properties the juice will dry out your pimple. Say goodbye to pimples, one drop of lemon juice at a time!
If you haven't notices yet, these remedies only require one ingredient. Simple to know what is going on and into your body. They are natural, found in almost every home, and simple. As parents and working adults we could all use some more simple in our lives. We don't have time to worry about facial blemishes and acne. If you have a few spare minutes and need a bit of facial TLC, try out these remedies. I have tried them and had very good results. I would love to hear what your experience was trying out these recipes.