See how easy it is to make your own iron-on transfer using a FREE photo editor and printer! To get you started, you can even download my FREE patriotic image printable below!
Where did the time go this year? It seems like people were just rejoicing and celebrating the arrival of summer and now we're looking forward to fall. With the arrival of pumpkin spice-everything, I've begun thinking ahead to holiday shopping. I've already made my shopping lists and gotten everyone requests on what they'd ideally like for Christmas so all that's left is to do the actual shopping. Some people have asked for electronics, books, etc. but the gifts I'm most looking forward to are the ones that involve crafts and handmade items.
Having never done a personalized design before myself, I scoped out a few ideas on Pinterest and found just how easy it is to make an iron-on design with only your computer and printer! No fancy (or expensive) Cricut machine required. That's my kind of DIY!
First thing I had to do was choose a t-shirt that I wanted to personalize. I chose a Racerback T-shirt (which was only $9.12) for my best friend who is into yoga, and then got to work. I used Canva.com to make my design, since it's a FREE photo editor and super easy to use. Here's what I created: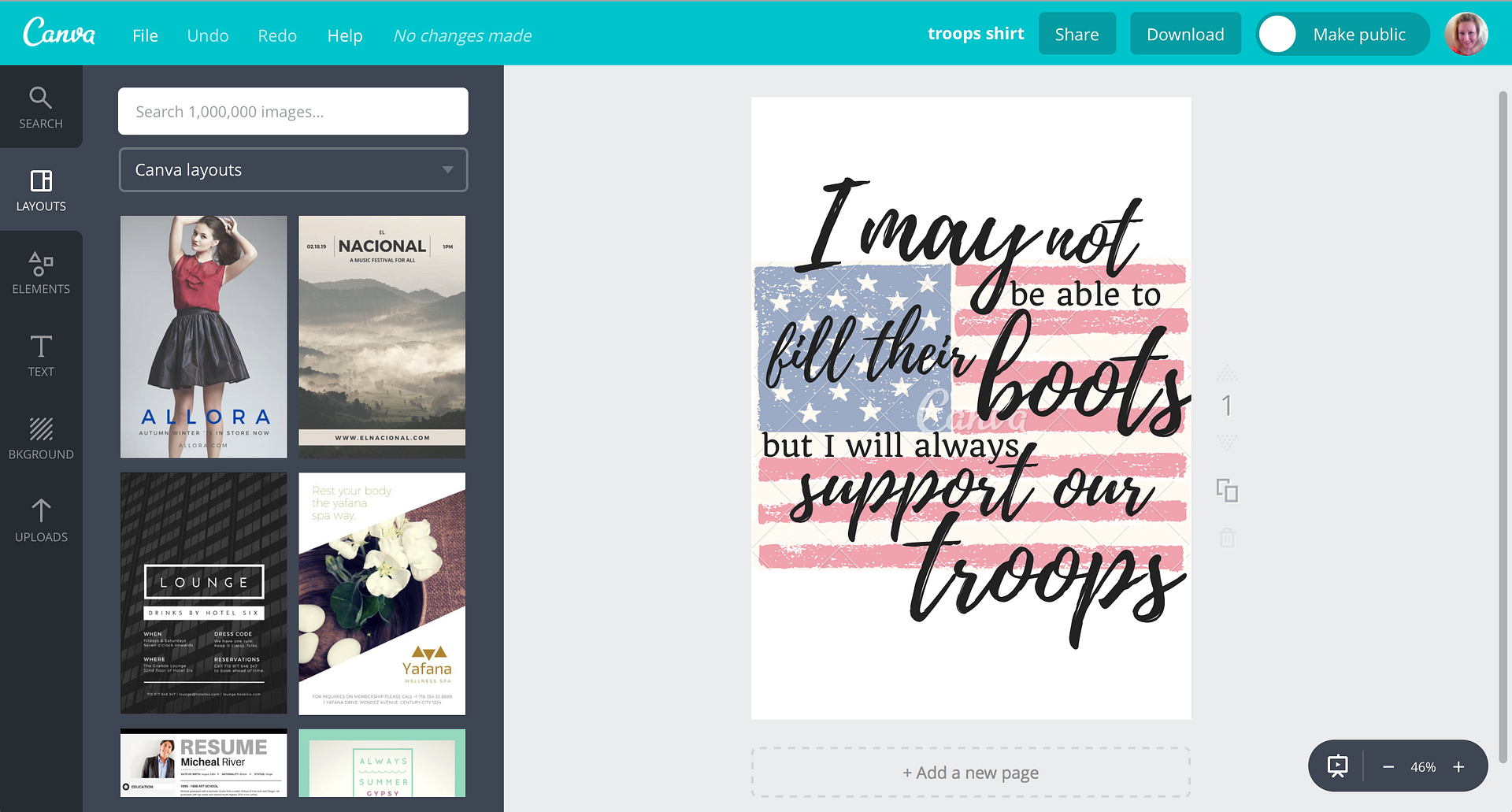 For this design, I chose the A4 layout as the template, and then used their library of fonts and images. Please note, some of the images do cost $1 to use, but you can find a ton that are free. Once you've created your design, you will need to "flip" it, or mirror it, using your photo editor or printer settings.
Download this FREE image for personal (non-commercial) use (when you click the link, you'll see that the image has already been "flipped" for you, so all you have to do is print!)
Support Our Troops Iron-on Image (pre-flipped)
Next, you'll need special fabric transfer paper. I used the Avery 8 ½" x 11″ transfer sheets for light fabrics that you can purchase at your Exchange or Walmart. They also make them for dark fabric, in case you want to use a black shirt. For this design, I'm using white. Place the transfer paper in the paper tray and print. Cut out the image, but be sure to keep narrow margins around the image with rounded edges.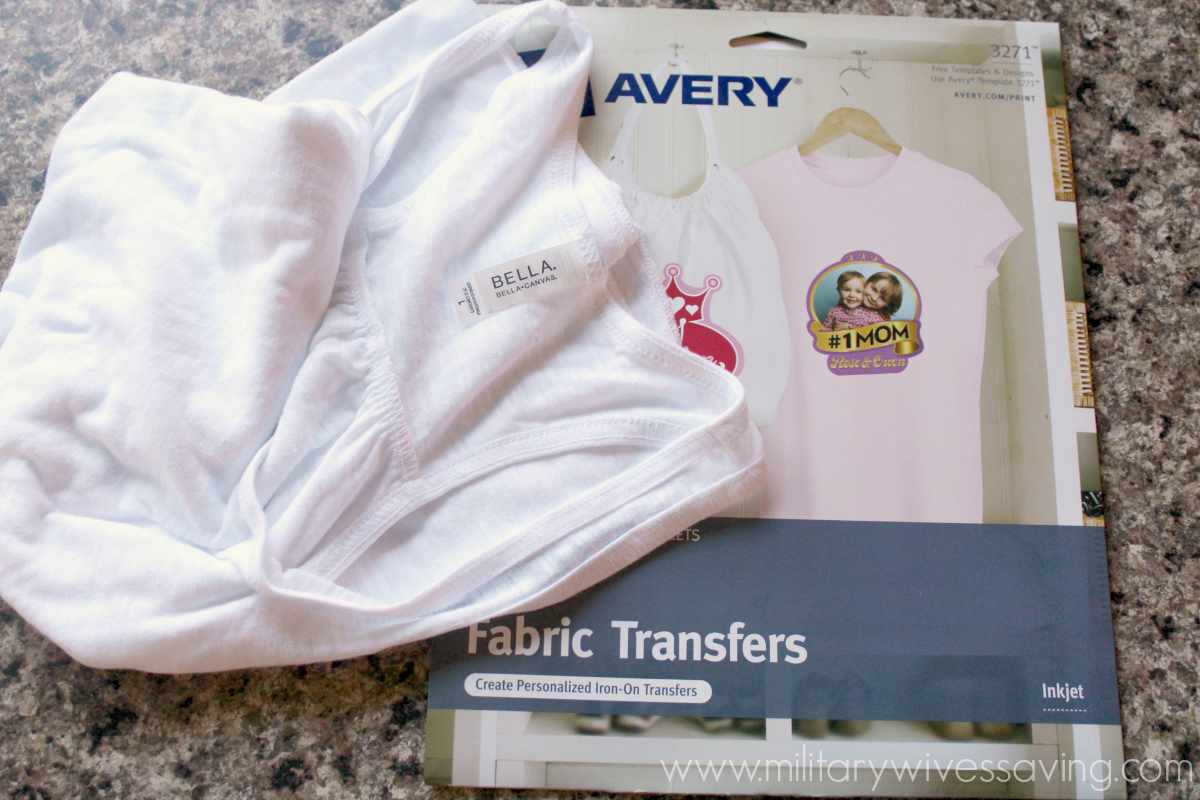 Turn your iron on the cotton setting and let heat. Place a pillowcase on the surface you will be using, and iron out any wrinkles. Lay the garment down on top of the pillowcase and iron that as well to remove wrinkles.
Place the transfer paper face down on the garment and start ironing, applying pressure. Iron side-to-side for 20 seconds, up and down for 20 seconds, and repeat for at least 3 minutes. Be sure to focus on the edges. Let cool for two minutes and begin peeling the paper backing from the corner of the transfer.
Peel slowly and smoothly. If the image begins lifting, that means that you did not apply enough pressure. Re-iron and focus on the edges. My husband did a great job in the pics, don't you think? I'm going to put him to work more often 😉
That's it – I couldn't believe how easy it was. I'll be making a lot more iron-on transfers – in fact, my next project is personalized birthday shirts for my little ones that say "Birthday Girl" or "Birthday Boy" and their age) or maybe just their name. The possibilities are endless!
Save
Save