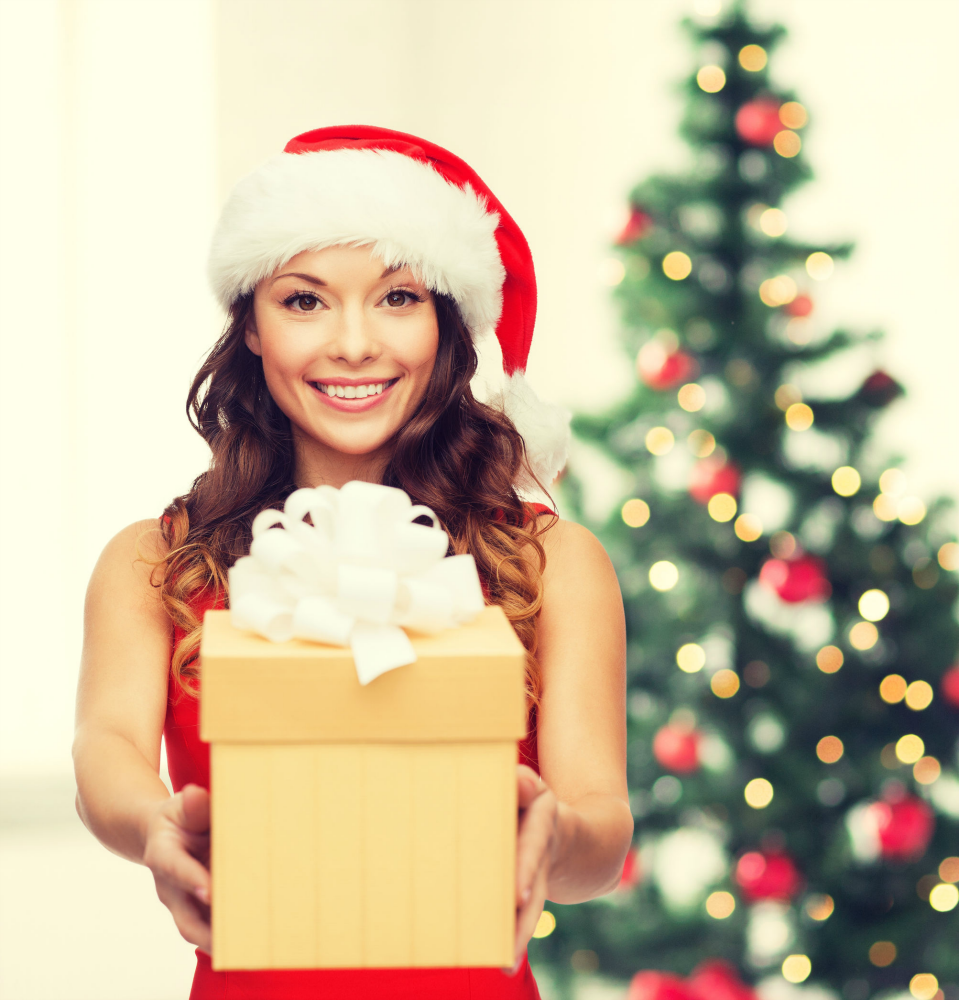 Every culture and religion has a different way of celebrating the holidays. The Christian community celebrates Christmas, the Jewish community celebrates Hanukkah, the Hispanic community celebrates Feliz Navidad, and there are countless other examples of differences in celebrations for the December holiday season. Regardless of our country's cultural and religious differences, the United States as a whole celebrates Christmas on a large scale. The marketing for Christmas starts oftentimes before the end of Halloween. When we do see the marketing of Christmas, we see how much the holiday has changed over the years.
Christmas back in the early days were about family, celebrating your religious beliefs, sharing meals, and maybe a gift or two. The current Christmas is so much more about presents and it feels less and less about the actual celebration. My kids are young and all they have seen on the T.V. and honestly most stores is the allure of many Christmas presents, especially the ones with all the do dads and whistles. When I was a kid it was one present of what you really wanted and then a stocking with treats. Nothing extravagant.
I have been trying to teach my kids the real reason for the season. That indeed Christmas is not all about candy, cookies, and toys. I feel it is very important to show our love for others during the holiday season. I also feel it is the parent's responsibility to raise their children to have compassion and concern for others. That being said, this Christmas and all before it, my children have given back to the community in some capacity or another. Whether it has been making meals to share with single airman who didn't have a family to share the holiday with, or buying presents for children in need. I found that in both cases, showing my kids how to love others, has help to mold them into kind little people.
There are so many great ways to volunteer during the holidays. Locally we have Toys for Tots, Operation Home Front, Meals on Wheels holiday meals, and other great foundations to assist individuals during the holidays. Toys for Tots has been one of our favorite holiday donations. My children love buying toys for others and seeing the Tot boxes fill up during the holidays. I allow my children to donate one of their own presents, only if they choose, and they have yet to say no. They are also allowed to pick out two toys each they would like to donate.
For military families, it can be hard during the holidays, Operation Home Front offers meals and toys for military families during the holidays. They do so to ease the burden of finances but also to honor both service members and their families for the sacrifices they make. Operation Home Front offers assistant at other times of the year including the start of school. This assistance is not rank based, allowing for families of any rank to receive a meal, Christmas toys, and school supplies during the end of summer.
Meals on Wheels is a great way to reach out to the elderly population in your community. Especially if you are a military family who may not know much about your new home, these individuals are a wealth of knowledge and love to share the stories they have. If you have time to dedicate to a route even ounce a week, you will find it is a huge life changer for the seniors you deliver meals to and it will impact you personally as well. Often times you are the only person they may see that week. What a positive impact you can have in just delivering a meal. It's pretty heartwarming.
The donation of time to many of these organizations is the biggest need. Taking the time out of my busy life to remember and often humble myself allows for a valuable gift to the community and my family. If you have not volunteered with your children, let me say any age to start is the right age. My children are five and three years old and though some organizations will not allow children, you would be surprised to find how many do. I implore you that if you have the time to offer, please consider donating to your local community, whether it is a meal delivered, a toy for a tot, or simply an ear to lend. Because isn't the real reason for the season just that, giving time, compassion, and love for others. May your holidays be filled with joy! I would love to hear your reason for the season? Please feel free to share your stories of holiday filled joy in the comments below – we'd love to hear them!